Partners
Affirm
Affirm seeks to empower buyers with more options at checkout. Through point-of-sale financing and the Affirm Visa debit card, this company enables shoppers to finance large purchases through bi-weekly or monthly payments.
Airwallex
Airwallex is a global payments and financial platform focused on removing the unnecessary friction and costs modern businesses face in the traditional financial system. As a multinational business, Airwallex's goal is helping entrepreneurs achieve their global ambitions, including U.S. market entry.

Alloy
Alloy is an API-based platform that helps banks and small credit unions expand their digital product offering in an effort to provide wider financial institution access to the unbanked. Alloy's KYC offerings seek to verify applicants without traditional identification by providing alternative data sources.
Bond
Bond's integrated finance platform allows fintech founders to jumpstart new ideas with ease. Through APIs and a robust integration layer, Bond manages everything for the fintech, so they can focus on innovating and building.
Branch
Branch helps businesses accelerate payments to empower working Americans. Businesses turn to Branch for a more cost-effective, faster way to pay employees and independent contractors. Employees can receive a zero-fee bank account, free instant access to wages, and personal finance tools. Dave
Dave is a banking app on a mission to create financial opportunity that advances America's collective potential. Dave's financial tools, including its debit card and spending account, help its more than 10 million customers bank, budget, and build credit.
EarnIn
EarnIn is an Earned Wage Access fintech focused on offering financial flexibility. By giving people access to their funds as they earn them, EarnIn hopes to empower individuals' financial decision-making and debt repayment.
Marqeta
Marqeta is the world's first modern card issuing platform which utilizes an open API platform to allow businesses to instantly issue cards and process payments. Marqeta will quickly and efficiently deploy your card program on its scalable platform.
Mastercard
Mastercard's mission is to connect and power an inclusive, digital economy that benefits everyone, everywhere by making transactions safe, simple, smart and accessible. With connections across more than 210 countries and territories, we are building a sustainable world that unlocks priceless possibilities for all.
Melio
Pay and get paid the way that suits your business best. Make a payment via bank transfer, debit or credit card, and choose how your supplier gets paid – paper check or bank transfer without them needing to sign up. Melio integrates fully with your accounting software, syncing every invoice in an instant.
Mercury
Mercury is a financial technology company offering banking for startups – at any stage or size. Mercury's easy to navigate and intuitive product experience gives founders access to the financial services necessary to manage their business. Mercury Vault secures up to $5 million dollars in FDIC insurance through FDIC sweep.
Plaid
Plaid is a data network powering tools millions of people rely on throughout their day-to-day financial lives. Plaid's aim is to democratize financial services through technology. Plaid's financial ecosystem allows consumers to connect financial accounts securely and easily, thus unlocking financial freedom.
Prizepool
Prizepool is a financial technology company focused on helping users save and invest using the prize-linked savings model. Prizepool hopes to bridge the gap for those Americans who have less than a $1000 in savings yet will still purchase a lottery ticket. Through Prizepool, the user's savings are incentivized, and the desire for a "chance-to-win" is still satisfied.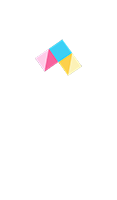 Step
Step is a financial services company aimed at providing its users financial literacy tailored to the next generation. Step allows users to build credit, earn rewards, invest, and receive their paycheck early. Step offers financial literacy to both young adults and parents of teens. Stripe
Stripe builds economic infrastructure which allows businesses to accept online payments and run technically sophisticated financial operations in more than 100 countries. Stripe aims to increase the GDP of the internet through work with companies of every size – from start-ups to public companies like Salesforce and Facebook.
Tabapay
TabaPay is a payment platform focused on providing scalable, secure instant transactions in one unified API. Tabapay seeks to provide a more reliable and lower cost platform for companies seeking faster payment speeds.
Visa
Visa's mission is to connect the world through the most innovative, reliable and secure payment network – enabling individuals, businesses and economies to thrive. Our advanced global processing network, VisaNet, provides secure and reliable payments around the world.
Wise
Wise's mission is money without borders – instant, convenient, transparent and eventually free. We move money for people and businesses who live increasingly global lives. We help over 10 million people and businesses send, spend, receive, pay and get paid – in any currency – for less.